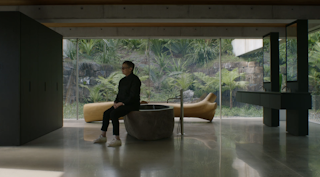 Architecture in the Australian Rainforest • BRANDED CONTENT
corporate
Architecture in the Australian Rainforest • BRANDED CONTENT
Branded Documentary for Chrofi Architecture
A former dairy property, Lune de Sang is now the centre of an ambitious project by John Choi for Chrofi, that is bringing back a pocket of subtropical rainforest to the Byron Bay hinterland. Showcasing a timeless beauty with an intentional preservation ideology throughout.
Director - Nikki Castle
Cinematography - Marden Dean, ACS
http://mardendean.com/
Assistant Camera - Lily Youngsmith
https://www.lilyyoungsmith.com...
Colourist - Ciara Gallogly
https://ciaragallogly.com/

Chrofi Architecture
http://www.chrofi.com/